Theda Hudson
Theda Hudson has a toy bag and she's not afraid to use it.
Her erotica presses the boundaries of sex, boiling over with leather and latex, steamy with unrepressed desire for the benefit of those who are curious, need validation, or just want wicked titillation. She lives in Colorado with four semi-feral cats, 1000 books, and an understanding partner.
Bibliography – Erotica Theda Hudson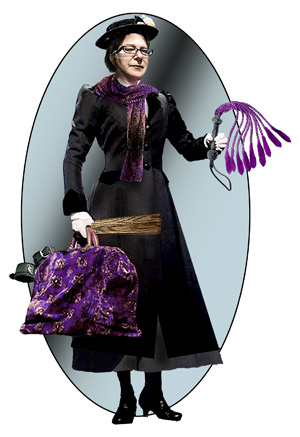 Lesbian Erotica Theda Hudson
The Lord of the Broken Tower
A broken tower, a burning desire, a buried mystery…

When the Hegemony offers Della Cruz a job managing a manufactory on another planet, she leaves her volcano-destroyed home to take it. When she arrives she learns the handsome leader of the colony, Lord Ashdon Carlizo, lives in a broken tower and no one will talk about how it came to be damaged or why everyone holds such a long-lived anger toward the Hegemony.

From their first meeting, the sexy Carlizo courts her relentlessly and, when Della discovers the manufactory needs far more work than the recruiter described, she begins to wonder exactly why the Hegemony wanted her for the job. Despite her sizzling attraction to him, Della resists, believing a relationship with the lord would damage her credibility and position as a Hegemony agent. But the broken tower haunts her dreams, and her desire for Carlizo pulls her irresistibly into the heart of the mystery of the broken tower and the lord's past.
Signs
When Danni Jo and Trish go to a corn maze, it's the perfect time for Danni to find out how much Trish trusts her and how far she is willing to go to prove it. All signs point to an epiphany if only they can find a place to experience it in the narrow corridors of the cornfield amidst a crowd of people and kids.

Includes bonus story, "Taking Steps" by Thea Hutcheson.
The Smell of Magic, the Thunder of Hooves
| | |
| --- | --- |
| | Cara Bas is living a real life Puss in Boots fairy tale, complete with Frye, a dyke who will get her teach how to be the perfect sub when her knight pounds down the hill to sweep her up. Contains a sample from the follow on novel, "Dyke Valiant". |
Dyke Valiant
When you live a fairy tale life, you better know which fairy tale…

Magical consultant Cara Bas finds the dyke of her dreams, who sweeps her off her feet and will take her to the favorite dungeon for some hot S&m games if she can live long enough to stop a demented sorcerer from destroying the magical community.